The post-COVID-19 syndrome is becoming a matter of urgent concern. According to statistics from the US CDC, about 203 million people have symptoms of COVID-19 that last long and have a direct impact on health. In that context, in order to continue implementing the program ""Sharing love, joining hands to overcome the pandemic"" of the Central Committee of Youth Union, ""Post-COVID-19 journey"" was organized to promptly detect cases of post-COVID-19 pathology, care and treatment interventions, minimize the risk of death, risk of long-term effects on functional activities and people's health.
The first event held on May 14, 2022 at Children's Palace (No. 36, Ly Thai To, Hoan Kiem) attracted 2,000 people to register for medical examination and consultation in both offline and online format via the AIviCare application. This is a health care journey that will last until the end of 2022 with the goal of helping 1,000,000 Vietnamese people overcome post-COVID-19 complications relating to: cardiovascular, respiratory, pulmonary, blood pressure, psychological …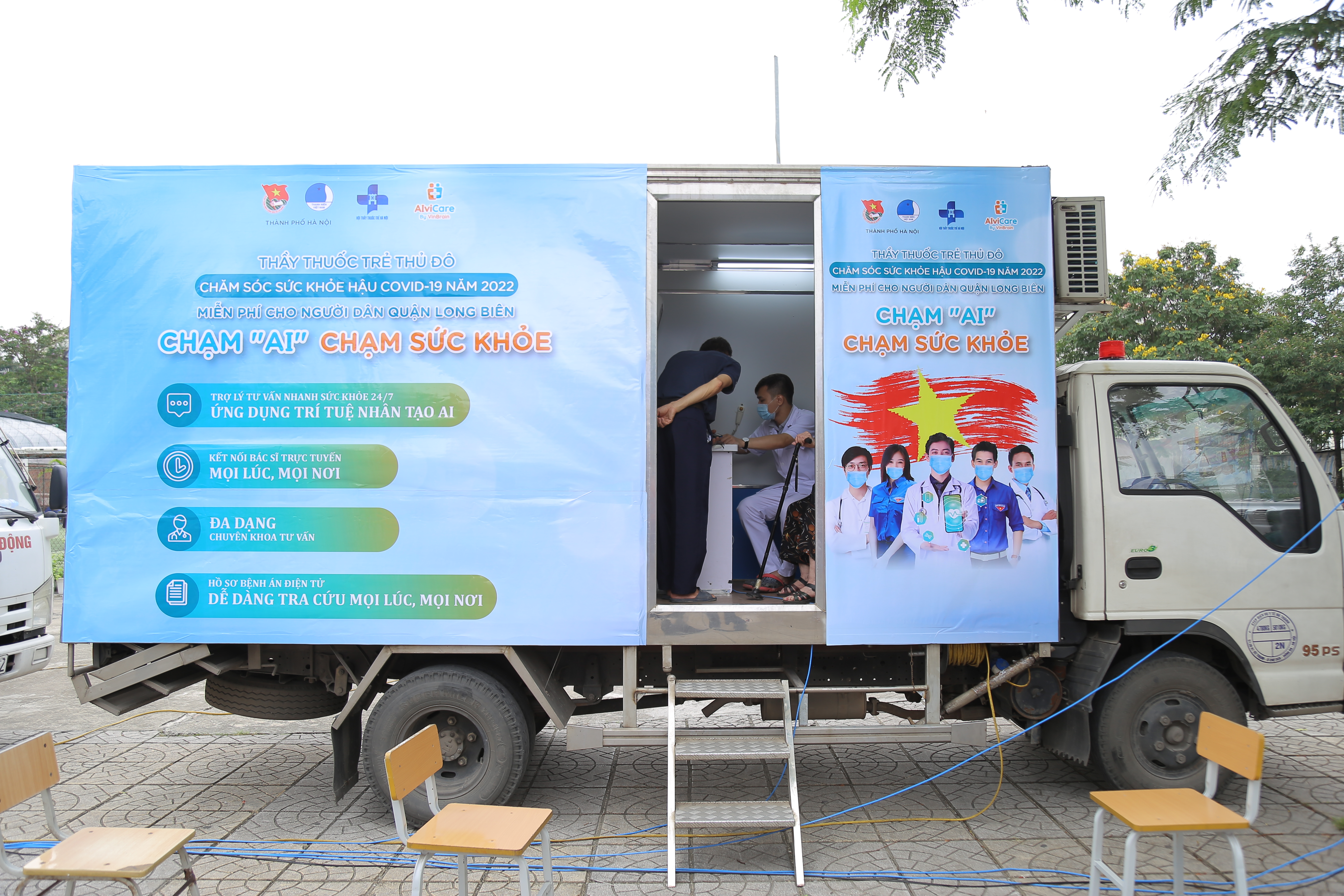 Following the success of the event on May 14, 2022, on June 3, 2022, ""Post-COVID-19 Journey"" continued to take place at Thuong Thanh Secondary School, Group 12, Thuong Thanh Ward, District Long. Bien, City. Hanoi. The event attracted 1,000 people to register for medical examination and consultation. With the desire to help people properly understand post-COVID-19 situation, to limit misleading information causing confusion, the event will include completely free direct examination activities with the main examination contents as follows:
General physical examination: blood pressure check, signs of post-COVID sequelae, and persistent COVID symptoms.
Respiratory examination: clinical examination with a respiratory doctor of the Central Lung Hospital, on-site X-ray, application of artificial intelligence (AI) to give warnings, limit environmental pollution by not printing hard films; return consultation results right on the phone via AIviCare application.
Cardiovascular examination: Clinical examination with a cardiologist of the Vietnam Heart Institute, checking heart rate and measuring electrocardiogram.
Psychological examination: Checking for psychological and mental health complications by leading expert doctors, providing orientation and advice to help overcome the disease situation.
Pediatric examination: for children aged 12 years and under, performed by specialists in Pediatrics - National Hospital of Pediatrics. General and specialized health examination by doctors from 14 different hospitals in the city.
Free medicine distribution.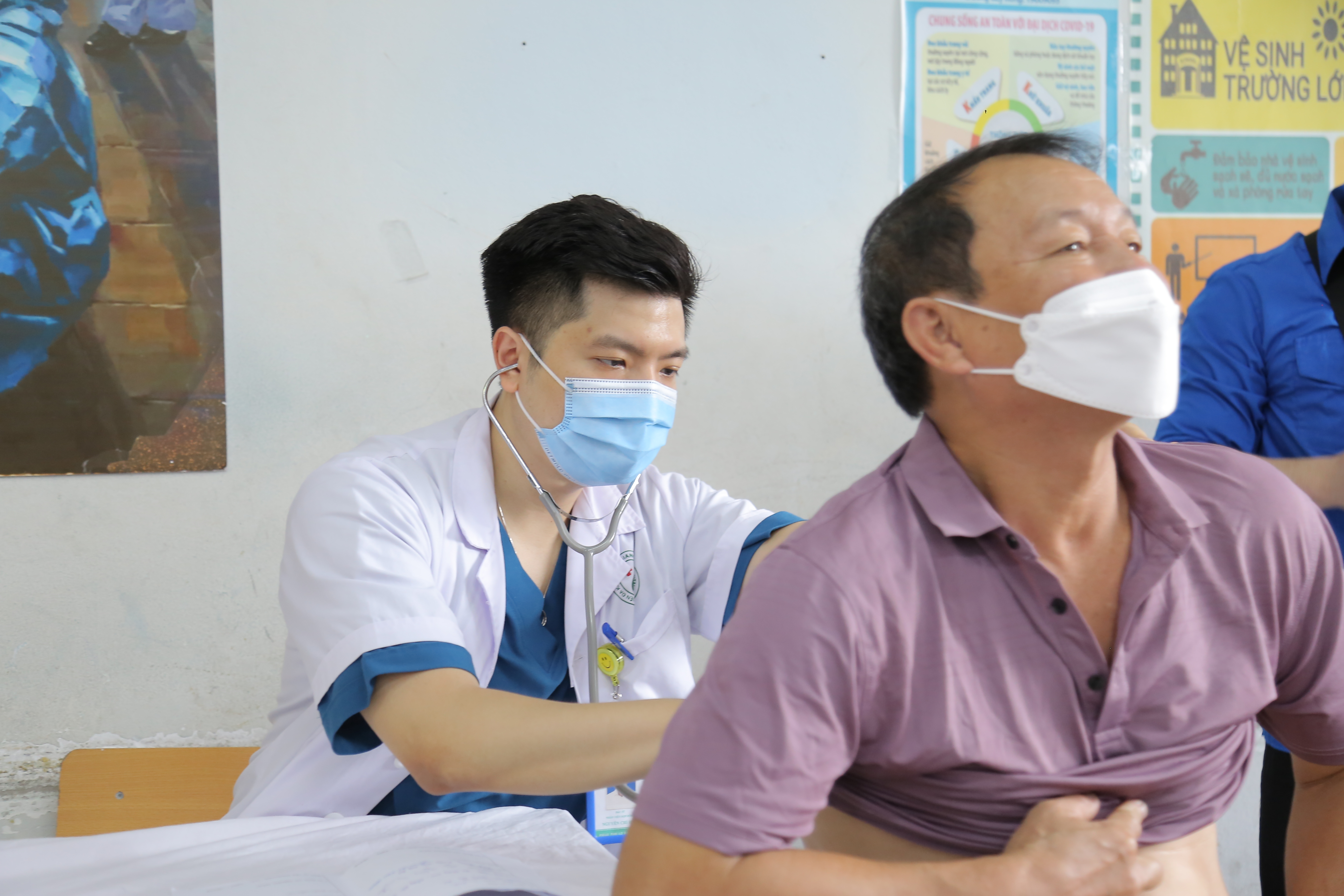 The method of medical examination and treatment is completely digitized, all digital medical records are stored individually, centrally, and completely confidentially according to HL7 international standards on AIviCare application (developed by VinBrain company - Vingroup). From there, patients can easily look up anytime, anywhere.
"Post-COVID-19 Journey'' is the first program in Vietnam to bring technology into the medical field, applying it in a digital form to help boost optimization for both doctors and patients. When participating in medical examination and consultation, people do not need to use paper records, films are printed by computers, mobile phones and cloud computing technology. The doctor's diagnoses and consultations will be automatically synchronized on the AIviCare application and easily stored right on the phone. It is this difference that will make the consultation and treatment journey of post-COVID-19 patients easier and more optimal.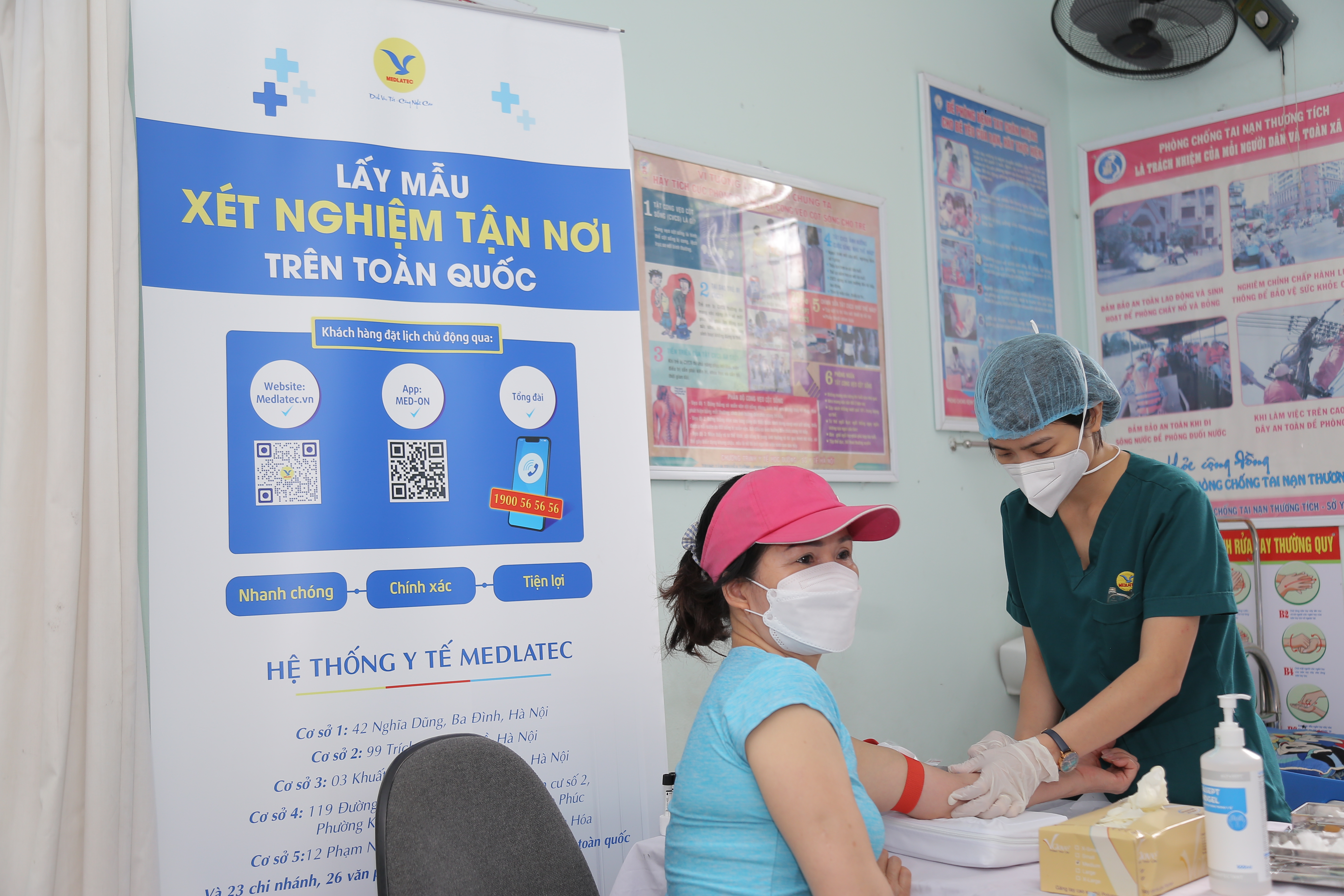 The COVID-19 pandemic has completely changed the lives of the whole world over the past 2 years. During the long period of COVID-19 epidemic in the past 2 years, every day we are flooded with measurable numbers such as: Cases, severe cases, then deaths, the number of people recovered... But there is one invisible factor left - the uncountable indirect consequences of the pandemic. It is stress, severe and prolonged psychological trauma, causing many mental disorders. BS. Trinh Thi Bich Huyen - Psychiatric specialist said: ""The prolonged blockade situation, in some areas even for two or three months, and people being in isolation, just staying at home alone with no communication with the outside, led to social isolation, the root cause of depression, anxiety"". Therefore, during this visit, the Hanoi Youth Union coordinated with the Capital's Young Physicians Association and VinBrain Company to incorporate psychological examination so that patients can share their current conditions and listen to the orientation of doctors and have solutions to overcome their psychology. This is definitely a necessary therapy to help each post-COVID-19 patient stay healthy both physically and mentally!
As a patient registered for medical examination on June 3, 2022, Ms. Nguyen Thi Minh shared "I don't expect anything more, just hope to be re-examined next time. The program took place right at the time I was worried about lung problems after COVID." In addition to Ms. Minh, many patients in Long Bien district who registered for medical examination were happy and reassured because they were examined & consulted with leading doctors to understand correctly and fully about post-COVID complications. A special feature of the medical examination on June 3, 2022 is that patients were screened for hepatitis B with the free-of charge test package from Medlatec hospital. With such comprehensive examination and screening, most patients are assured of their health after recovering from COVID-19.
This is a journey with the goal of "People's health is the number one priority" to help post-COVID-19 patients return to normal life faster with the first medical reforms and applications in Viet Nam!"